Offshore & Engineering
We provide offshore and engineering services that include inspection, maintenance and fabrication of offshore structures, as well as engineeringand other onshore structures-related services to the rapidly growing Construction and Infrastructure, Oil and Gas, Energy and Utilities and Water Treatment and Reclaim sectors in the region. We have in-depth expertise in project management and supervision, workscope and budget development, and mechanical structural engineering and installation.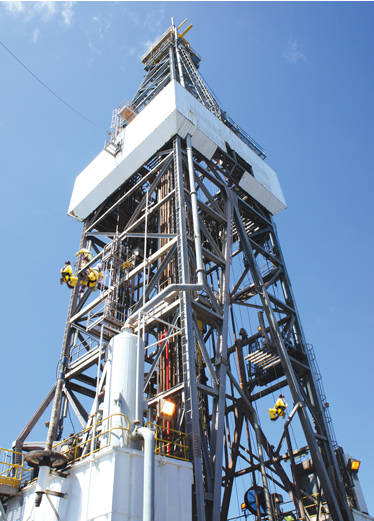 Mencast Offshore & Engineering has more than 60 years of combined industry expertise. We are at forefront to provide design, procurement, fabrication, and installation of structural and precision engineering systems and plants to our clients. We boost our engineering capability by having in-house capacity to manufacture metal precision components and fabricate complex skids, filtration membrane and pressured vessels. Our services extend to include structural design analysis, pressure vessels and storage tank design analysis for potential structural fracture and stress.
We have a proven track record of providing skilled professionals and manpower as well as full turnkey project management of engineering projects. Our renowned offshore projects include SS Winches, Vibro Corer, Mud Tank and Twin Tower Derrick.
We also provide a full range of topside (rope access), subsea ROV and commercial diving services for the offshore marine and oil and gas industry. In addition, we provide industrial rope access to bridges and tunnels and other construction projects for inspection, repair and maintenance.