Corporate Profile
Mencast Holdings Ltd. and its subsidiaries ("Mencast" or the "Group") is a regional maintenance, repair and overhaul ("MRO") solutions provider for the global Offshore, Marine and Oil & Gas sectors. Headquartered in Singapore, our Group was successfully listed in June 2008 as the first sponsor-approved listing on Singapore's SGX Catalist and later became the first such company to transfer to the SGX Mainboard.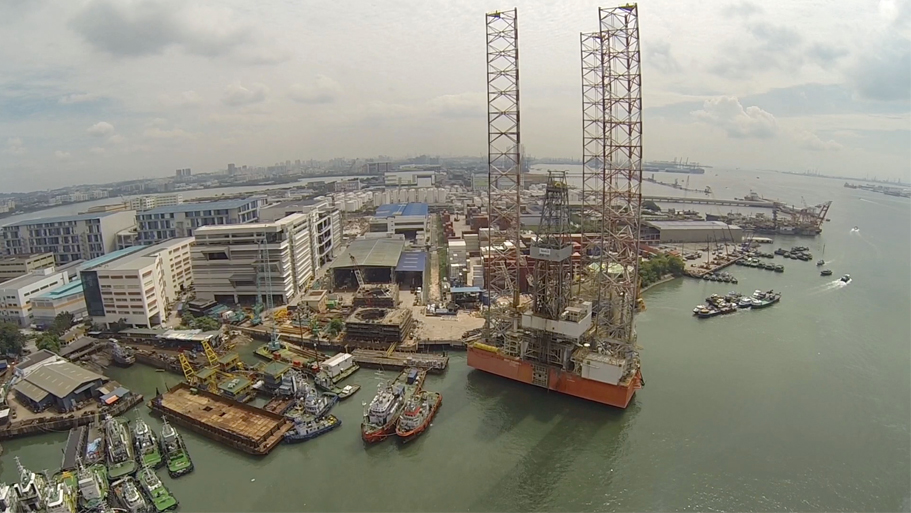 Comprehensive MRO Solutions Provider in the Offshore, Marine and Oil & Gas Industries
From its establishment in 1981, the Group grew into a leader in the manufacture and repair of propellers and sterngear equipment and has built on its core competencies to steadily expand business over the last three decades. Today, through organic growth and acquisitions, Mencast has transformed into a comprehensive MRO solutions provider catering to the global Offshore, Marine and Oil & Gas industries.
Led by a dedicated and experienced management team, and operating from our waterfront facilities and workshops in Singapore, China, Indonesia and Malaysia, Mencast is steadily gaining recognition as a leader in the global Oil & Gas MRO industry.
At present, our Group services customers through our three business segments, being Offshore & Engineering, Marine, and Energy Services.
Offshore & Engineering

Offshore & Engineering

Design and manufacture of Geotechnical Drilling Rig, Supporting equipment and Downhole Tools
Design and convert a Crawler Machine into Cone Penetration (CPT) Equipment for land soil investigation
Design Winches, 'A' Frame and Handling Equipment for Offshore Survey Product
Supply Manpower onboard vessel to mobilise equipment and turn-key the system

Marine

Marine

Sterngear manufacture and refurbishment works
Ship inspection, repair & maintenance services
Engineering & fabrication Works

Energy Services

Energy Services

Waste management and treatment, including the recovery, recycle and re-use of waste
Projects with aim to reduce carbon footprints
Biomass and fuel efficiency projects
Water treatment projects